Five top British Cities for: * Business * Hospitality * Experienced Staff * Virtual Offices Administration * Networking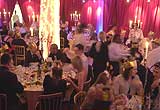 Just few hours away from London and close to some of the most historic places and romantic settings, there are five perfect cities for a conference, seminar and good business networking atmosphere.
5 Top UK Cities for Overseas Companies to locate a business or entertain your clients. The best way to do business and see opportunity and historical sights. An organized tour escorted by a local professional, is an ideal way to introduce new markets and enjoy British life at the same time.
*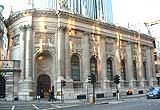 London Business Life, the largest and busiest city in England to network with. The nearest top attraction is Windsor Castle, the most historic castle in Britain which contains a priceless collection of paintings, furniture, porcelain, tapestries handed down from many generations of monarchs who lived there. Great Forsters is ideal for formal banquets combined with a conference room of about 200 delegates.
*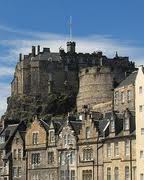 Murrayfields Experience Extend your network in a relaxed environment under 5 hours by train from the South of England and London.
Events organised by ambitious, but also charming and friendly Scottish companies form a perfect environment to network.
Murrayfields Experience is ideal venue for up to 1000 delegates and best situated to explore the city and its history.
*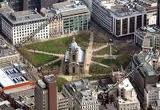 Birmingham At the forefront of worldwide developments in science, technology and economic organisation, producing a series of innovations that laid many of the foundations of modern industrial society today. Uniquely placed for the Shakespeare Country and Warwick castle both providing top facilities for traditional lunch receptions.
*

Manchester One of the most important industrial cities of England, Manchester expanding from the textile manufacture to the current investment, rebranding with sporting, broadcasting, and actively learning new key business skills projects. Manchester Midland hotel is the ultimate conference, meeting & event venue including this most famous institution in Manchester: football.
*

Bristol has a rich maritime heritage and one of the busiest ports in South Wales. Close to Bath which offers a superb selection of Business Functions for 10/4000 delegates. Venue hire from international conferences to business meetings, receptions, a large commercial centre and one of the most popular cities for business relocation.