London Hospitality Venues & Events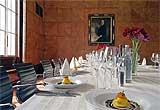 We are at your disposal should you wish to advertise your business in this page or any other part of Corporate Entertainments website. Do not hesitate to contact us to order and arrange your space through our sales department.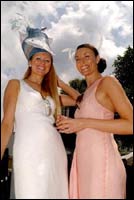 A professional company to take away the stresses and strains of organising clients corporate hospitality events.
Andrea Wilson, Sales Executive will be able to confirm incentive advertisement and advice on prices and availability.
Some of the most innovative hospitality events are taking place on the Panoramic Wheel versatile and stunning venue for corporate events.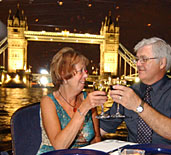 Whether it's an off-site meeting, entertaining clients, or a large scale function such as an awards ceremony.
The Central London location can be combined with a River Cruise that provide a flexible and superb hospitality event for the daytime or the evening.
One of the very best in London hospitality is offered on the Eurostar London to Paris. A unique day trip to France to savour classical French cuisine combined with wine and canapé.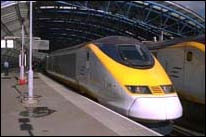 All this in one day only. Eurostar takes clients to Paris and experience a wonderful hospitality event to remember forever.
Clients will start a magical day's experience, travelling to the world's most romantic city, Paris, for a cultured corporate event. This event is perfect as a corporate day out for overseas business visitors as it offers a relaxed and charming day for building relationships between members of the group.
As a guideline for ads, our global clients regularly request:
Advice on Airlines, Trains, Transfers
Bus - Coach - Minibus - Private Car
Airport Services
Tour Guides/Lecturers
Linguists/Interpreters & Language Schools
Global Travel Agents and Tour Operatos
Please e-mail your requests: info@corporateentertainments.com.