An Incentive City Break in London and an Introductory Touch of Romantic Paris
Paris via Eurotunnel – Private Car Taylor-Made Tour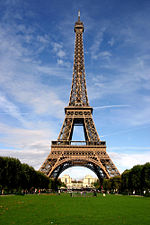 At approximately 07.30, we leave London from your hotel by car.
We drive through the pretty county of Kent known as the "Garden of England" and board "Les Shuttle" train at Folkestone to Les Coquelle where we continue through the French countryside to romantic Paris, the city of LOVE.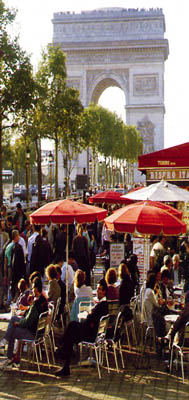 Includes a sightseeing of this idyllic city, passing Champs Elysees, the Louvre, Notre-Dame, free time for lunch, shopping and, time permitting, Paris charm and stunning views seen cruising down the river Seine or from the top of the Eiffel Tower.
Other variations to the Paris City break include 1/2/3 Days Tour by Eurostar: London/Paris/London both escorted or unescorted.
Price start from £ 220.00 per person and includes: Free morning transfer. Round-trip Eurostar ticket and seat reservations, tour of Paris, River Cruise, visit to the Eiffel Tower, map of Paris. Reservation is obligatory as confirmation of seats availability is necessary. Other Terms and Conditions apply such as: this type of tour is not transferable.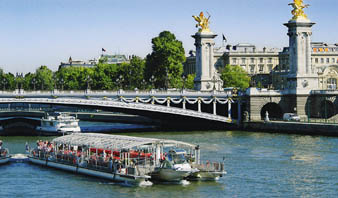 Return to London at approximately 22.30 and will be confirmed during confirmation of bookings. Overnight stay in Paris is available both with the car private tour and Eurostar return to London the next day.
Extra Information on these tours: Reservation obligatory. Unless clearly specified, extra requests are excluded and quoted at a cost. To confirm services, payment or deposit is required. Extras: hotel overnight, entrance fees, meals, 0.90 per mile for departure outside Central London.